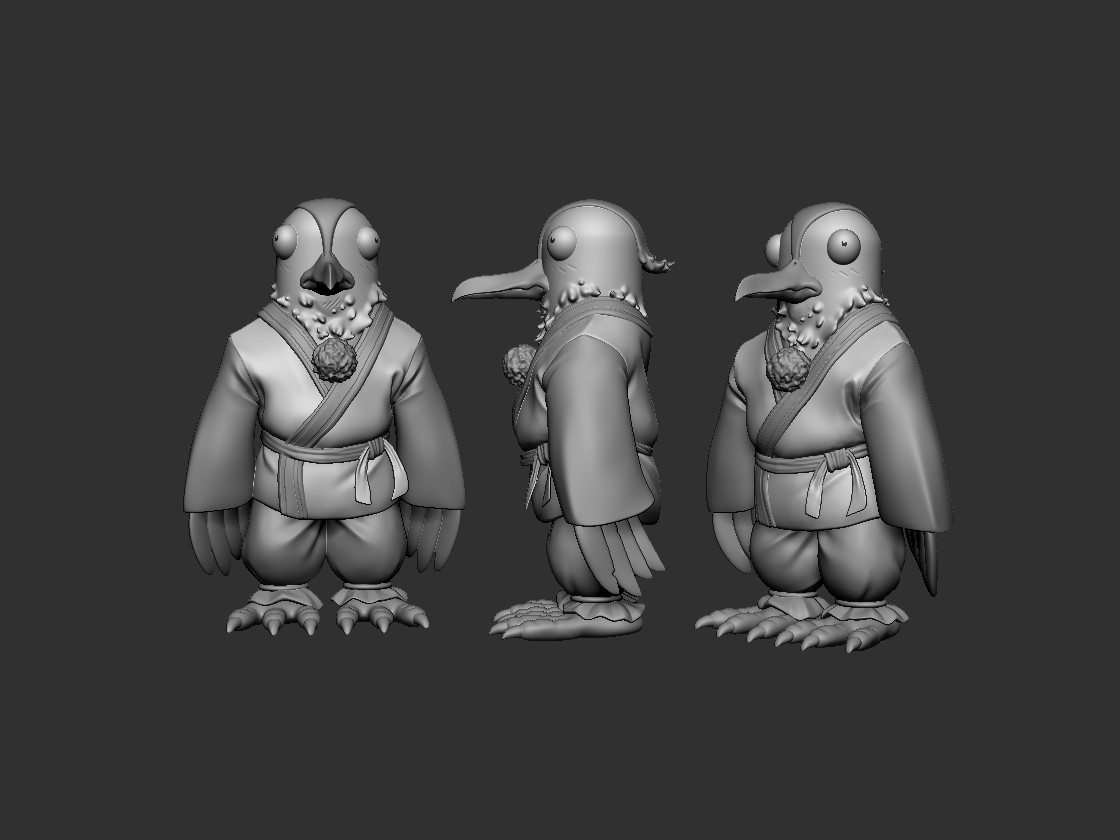 Hi!
I've recently read Arashiyama! and I liked it so much that I had to sculpt something of it! and Garu winned over the other characters!
Arashiyama is a manga from Fidel and dani (http://senseidani.com/  ) I totaly recommend it to you!
If you want to see the process you can check out my twitch: https://www.twitch.tv/alexaznar as well as dani's: https://www.twitch.tv/senseidani
Next update will be it finished, so if you want to see how do I color it, get sure to check twitch!
Have a nice christmas and see ya!